love notes
We love our clients–and it looks like they love us too!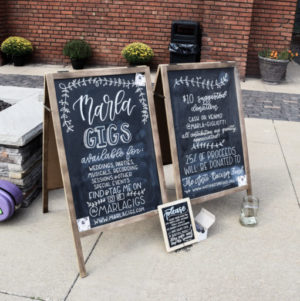 "I was super impressed with [Andrea's] creative ability- not only is her penmanship pristine, but her design concepts were able to turn boring information into something aesthetically pleasing! I owe a lot of my event's success to Salt + Paper. Andrea was also super responsive and professional. I hope I get to work with her again and would highly recommend Salt + Paper for all of your calligraphy needs!
– marla g.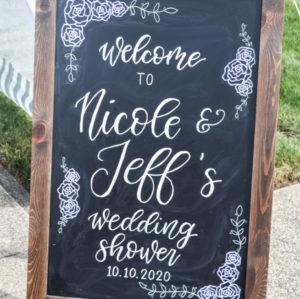 Andrea created some beautiful custom signs for my sister's bridal shower. Not only was Andrea professional, but she was a perfectionist in the best way. She made sure every detail was perfect and even brought extra supplies in case the signs were smudged while we set up the table. The signs were a huge hit and we got tons of complements! Andrea was so great that we've hired her to make signs for the upcoming wedding!
victoria z.
calligraphy is the ultimate synthesis of what I love: language, art, and human connection.
Joy deneen